Weekly News - Friday 27th September 2019
Posted on: 27/09/2019
On Tuesday we welcomed Elaine Halligan from the Parent Practice to school to talk to staff in our staff meeting time and then in the evening for parents from Nursery to Y2 about raising children's self esteem. The evening event for parents was a sell out and we have had wonderful feedback from all participants. For parents of older children who may have more access to screens/devices at home the Parent Practice is holding a London premiere of a very thought-provoking film, 'Screenagers: The Next Chapter' on October 8th, followed by a panel discussion.
You can watch the trailer of the film here: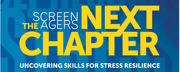 https://www.screenagersmovie.com/nc-trailer
You can find out more information and book tickets here:
https://www.theparentpractice.com/courses-and-workshops?course_type=workshop#screenagers---the-next-chapter.-movie-premier-and-discussion

Sports Captains and House Captains
Congratulations to the following Year 6 pupils who have been elected this week.
Windsor Sports Captains
Daniel G-J and Rhea A-V.
Windsor House Captains
Jack H and Esha T
Cambria Sports Captains
Harrison J and Krisha S
Cambria House Captains
Patrick E, Grace B and Laura B
Sports News
The netball and football teams had a positive start to the season this week with both our teams giving determined performances in their inaugural matches of the year. Our Year 5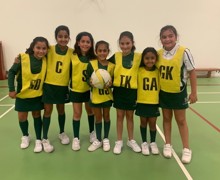 netballers demonstrated great game sense to work effectively as a team in both attack and defence against St Mary's School, Gerrards Cross winning the match 2 - 1. Our Years 5and 6 footballers showed great resilience against a competitive team from St Mary's RC School, Uxbridge drawing their match 2 - 2. Well done!
Coffee Mornings
It has been lovely to see so many parents attending our coffee mornings over the past couple of weeks and to have your feedback on how the children are settling in their new classes. I am sorry to have missed the Kingfishers morning this week but I am attending the annual Head's Conference.
Harvest Festival
The Upper School Harvest Festival is on Tuesday 1st October at 9 a.m. in All Saints Church. All parents are welcome to attend. Please send in non-perishable hamper/ baskets/contributions with your child on Tuesday morning - they will then bring them to church and they will be donated to the local Salvation Army.
Parking
Please can we all work together as a community to adhere to the school parking regulations which can be found here.