Weekly News - Friday 6th November 2020
Posted on: 06/11/2020
We are delighted that we able to remain open throughout the lockdown and thank you all for your continued support in making sure that we follow all the school protocols to keep the children, parents and staff all safe.
The children have returned to school after the half term holiday full of enthusiasm and we look forward to the forthcoming half term with lots of exciting activities planned in the build up to Christmas.
Early Years Online Open Morning and Video
This morning we held a very successful online Early Years Open Morning for prospective parents, at which we were able to broadcast, for the first time, our brand new Early Years video. We are sure that you will enjoy watching this too - you can see it here.
Cressida Cowell Author Visit
Next Thursday morning, November 12th, St. Helen's College welcomes Cressida Cowell MBE, Children's Laureate and award-winning author, for a special online event with the children in Years 1-6.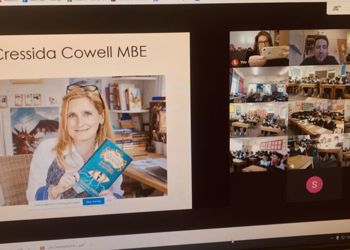 The children were very excited when they heard about her visit in assembly! Cressida is the author of the hugely popular 'How to Train Your Dragon' series which has sold more than 7 million copies worldwide and has since been made into a blockbuster series of animated films. She will be talking about her latest critically acclaimed series, 'The Wizards of Once.'

Signed books can be ordered using the following link: https://chilternbookshops.co.uk/product-category/cressidacowell-sthelenscollege/
Please ignore all shipping options as you go through the checkout process. Just note down your child's name and class in the 'order notes' box to ensure they receive it promptly. We look forward to an inspiring talk from one of the nation's most prominent children's authors.
Full details have been sent out to parents by email and are also available here.
Be Bright, Be Seen Road Safety Competition
Congratulations to the overall winners of the Be Bright, Be Seen competition, run by our Junior Road Safety Officers. They are: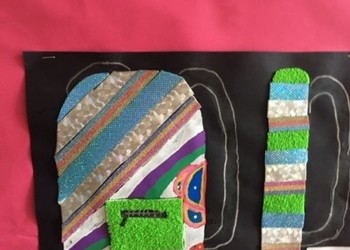 Year 2-3 winner: Grace O'H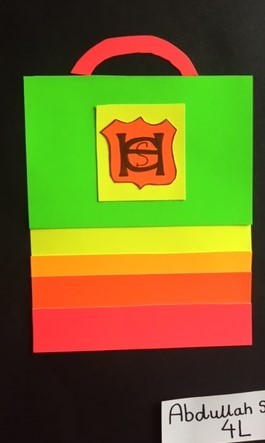 Year 4/5/6 winner: Abdullah S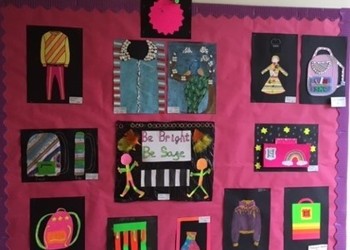 Congratulations to all of the other children who entered, who will all also receive a small prize for their entries.
Christmas Card Designs
PA Christmas Card Scheme
The PA are running a Christmas card scheme this year, which will give parents the opportunity to purchase packs of Christmas cards, and other products, featuring a design by your child! Order forms and instructions have been sent home with your child. The younger children will have had the opportunity to produce a complete design in school and older classes may have started their design in art lessons at school, but should complete their designs at home over the weekend. ALL ORDERS MUST BE RETURNED TO SCHOOL (AND ALL PAYMENTS MADE BY BACS) BY MONDAY 9TH NOVEMBER in order for the cards to be delivered before the end of term, so please check your book bags carefully and return the order form promptly! Every order raises money for the PA too, so we hope you will be generous when placing your orders. Thank you very much for your support.
St. Helen's College Christmas Card Competition
We are also inviting children to design a festive St. Helen's College card and the winner will be printed professionally and sent out to our alumni and to colleagues at other schools in our community. The closing date for entries is next Friday, 13th November. Full details have been posted to Google Classrooms so please do encourage your child to take part. We look forward to seeing the children's festive designs!
Pupil to Pupil Christmas Cards
As usual, we will run a pupil postbox system for Christmas cards this year, so that pupils may post cards to their friends. However, please note that pupils may only send cards through this school system to friends in their own class bubble group. They must not send cards to children in other classes as these cannot be delivered.
Children in Need - Friday 13th November
On Friday 13th November, when we will be supporting Children in Need, children may come to school in their own clothes. The theme is Fluorescent and Reflective, so the children may like to wear something fluorescent, or perhaps to add funky fluorescent and reflective spots and stripes to their outfits. This theme will link with our Road Safety initiative: Be Safe, Be Seen.
Families are asked to make their donations (suggested £2 minimum donation, but all donations gratefully accepted) online via this link:
https://www.justgiving.com/fundraising/sthelenscollege-BBCChildrenInNeed2020?utm_campaign=lc_frp_share_transaction_fundraiser_page_launched&utm_content=bac5394f-7efe-42ce-9956-a54faf62bc03&utm_medium=email&utm_source=postoffice&utm_term=1599656370830
The Royal British Legion Poppy Appeal
We will be marking Remembrance Day on Wednesday 11th November as usual, with assemblies discussing the significance of the day and a two minute silence at school at 11.00 a.m. to enable us to remember those who have given their lives to secure our freedom, and those who continue to serve in the British armed forces.
This year poppies will NOT be on sale at school, but you can still bring your own poppies from home. We hope that parents and pupils will also wish to make a donation to this cause - even a really small amount is appreciated. You can donate by following this link:
https://www.justgiving.com/fundraising/sthelenscollege-TheRoyalBritishLegion?utm_campaign=lc_frp_share_transaction_fundraiser_page_launched&utm_content=8aa41a46-0298-4a41-88b9-88c3288b2c7c&utm_medium=email&utm_source=postoffice&utm_term=1599656771013
PA Forum Meeting and Class Rep Vacancy
The next PA Forum meeting will take place on Tuesday 17th November at 7.00 p.m. and will be held remotely using Google Meet. If you have any points that you would like to raise for discussion, please do share these with your class rep as soon as possible. Class representatives should send any points for discussion to Mrs. Smith by Friday 13th November at the latest please, at susmith@sthelenscollege.com.
The PA have a vacancy for a class rep for Kingfishers class. If any parent in Kingfishers would like to become the class rep, please contact the PA at pa@sthelenscollege.com.
Flu Vaccinations - Reminder
Flu vaccinations are being offered at school on Wednesday 2nd December to all children in Reception to Year 6. Parents of children in these classes are reminded to return their flu vaccination forms as soon as possible. These forms should still be completed even if you do not wish for your child(ren) to have the immunisation. If you do not wish for your child(ren) to be immunised, please complete the 'Do not consent' section.
Christmas Gift Ideas
If you are looking for some interesting family games for Christmas please take a look at the following sites:
Cracker Games: https://www.thedarkimp.com/product/cracker-games/
(This site includes some super logical thinking family and individual board games)
Logical thinking games - always a favourite: https://www.happypuzzle.co.uk/
For pupils under 8, a super range of board games: https://www.orchardtoys.com/
For families who wish to do some mindfulness activities with their children at home:
https://mindfulmonsters.co.uk/About