Mindfulness v. Mindlessness
Posted on: 07/05/2021
Over the past few weeks I have been so proud of all of your children as I have observed them navigate their learning inside and outside of the classroom.
Schools are busy places for our pupils and we expect your children's brains to 'ache' each day as they are challenged in lessons by the curriculum and the questions being posed to them, and asked to demonstrate their understanding of what they have learnt. It is therefore so important that we help children in coping with such a busy school day and busy lives in general.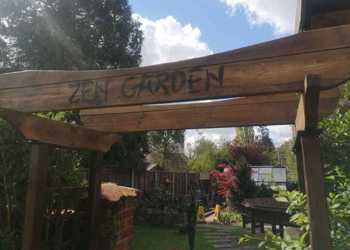 As many of you know, we are a school which promotes mindfulness and we give your children time to be in the present moment, noticing, feeling, sensing and bringing attention to their breathing. We allow the children to be in mindful silence in assemblies, and there is a magical moment when, as adults and children, we feel that connectedness through our 'strong' silence as we bring attention to our breath and the present moment.
Children in Years 4, 5 and 6 are currently being taught more structured mindfulness courses too. Year 4, as part of their Paws b course, are being taught about the main parts of the brain. This week in 4T they learnt about the role of the insula and how it works with the prefrontal cortex in assisting us to recognise emotions. I do tell the children that without mindfulness in my life I would find my job more challenging and I am always so pleased to hear that many parents also engage with mindfulness either in their workplaces or as part of your family routine. It is so important that we recognise how we may be feeling and give ourselves the opportunity to acknowledge emotions, talk about them if appropriate, and develop techniques to deal with these emotions.
In the last week I have had two very sad bereavements within my own family and, with the Covid regulations in Scotland, my sister and I have not been able to travel or attend the funerals of these close family members (for now, only 20 people may attend funerals in Scotland). I have managed to support my elderly mother from afar with her emotions and also allowed myself to be in the present moment to acknowledge and deal with my own feelings.
Your children are in a fortunate position, in that by the time they leave St. Helen's College they will have a toolkit of mindfulness practices which will support them for years to come. It is a testament to our staff that so many of them are now either qualified mindfulness teachers or are currently undergoing training. Mrs. McLaughlin is currently training to be a baby mindfulness teacher for 0-2 year olds. Mrs. Hunt embarks upon a new course, dots, in June, which has been especially written with 3-6 year olds in mind. Mr. Roche is leading the Year 5 children in the .breath programme and Year 4 and Year 6 are working with me on the Paws b and .b courses.
Our staff are interested in what the children are learning and this week I overheard a lovely conversation in the playground when one of our pupils explained to one of the lunchtime supervisors how she is training her mind to train her brain and then explained what different parts of the brain do! Mind blowing from an 8 year old!
We all can make wrong choices or decisions and the children begin to realise that some of their choices may be 'mindless' choices - done on autopilot without much thought - like running down the path to get the front of the lunch queue! They also learn that there may be consequences for mindless decisions - like having to go to the end of the queue! (The prefrontal cortex made the wrong decision!) But our pupils learn to respond mindfully and not react mindlessly. It truly is a joy when the children are able to take more responsibility for their actions, with an understanding that they are in control of their actions and decisions. For those children who do find themselves feeling strong emotions of anger or maybe sadness, then the simple mindfulness practices we teach them can alleviate some of their tensions and increase their happiness levels. We talk about 'growing happiness' and we all have that ability!
I will be attending the annual Mindfulness in Schools Conference on Saturday 19th June with other staff members including Mrs. Crehan. Over the past five years, I have come away from the annual conference feeling nourished and so proud of the role we are playing in educating your children to enable them to live full, meaningful lives with the knowledge, skills and understanding they need to flourish in today's busy world.
You can find out more about why we teach mindfulness here.