May Day Musings
Posted on: 06/05/2022
Having attended the most wonderful 'May Day' themed Kingfishers assembly on Thursday morning I find myself today musing about how fortunate we are here at St. Helen's College.
I was somewhat surprised at how moved I was yesterday by our Reception pupils in their performance. The joy and confidence that they exuded in their singing, dancing and narration brought a tear to my eye and it was definitely not from the 'hayfever' associated with their floral garlands! I did say to Ms Matthews that I thought she was very brave to include morris dancing and maypole dancing! However, St. Helen's College is well known for challenging the children and setting the bar high and the Kingfishers certainly rose to the occasion.
The children sang 'You Are My Sunshine' (the original is by Johnny Cash - you may listen here.) It was during the singing, as I looked at each child's animated little face as they engaged us in this gorgeous song, that I felt such gratitude for being part of this incredible community. We really do have the best job in the world educating your children every day - they bring us joy and happiness in how they respond to the environment around them, their curiosity and their thirst for learning.
As I sit here typing this blog I can hear incredible singing voices from the Evans Hall from Year 6 as they rehearse 'Fit as a Fiddle' from their summer production of Singing in the Rain.
In the past few days I have been inspired by so much learning which I have observed around the school: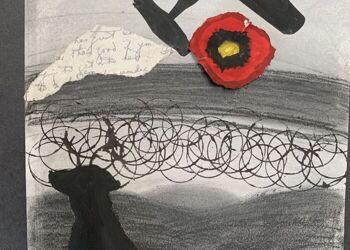 Y6 screen printing in art
Y5 drama outdoor working on Victorian melodrama scenes
Y3 challenging themselves in so many ways on their residential trip
Y1 independently 'grappling' with mathematical enquiry
Y5 programming their games in computing - checking their coding, refining and adjusting
Pupils physically plotting linear equations on the playground eg y= 0.2x + 7
Reception class 'Little Red Riding Hood' creativity - stunning artwork!
My list of observations from this week could be endless but every time I visit a class or walk around the school, the pride I feel is immeasurable.
Yesterday afternoon I attended our association (IAPS - Independent Association of Preparatory Schools) District meeting which was hosted in the Crypt of St Paul's Cathedral - what a privilege it was to meet with fellow London Headteachers in such a prestigious setting to discuss current educational thinking. Yet again I felt such a sense of pride in what we do here at St. Helen's College as we shared our views and school practices on issues such as Diversity, Equality and Inclusion.
Our school is truly unique and I look forward to embracing this summer term with our exciting programme of events showcasing your children.
Happy weekend!
Mrs. Drummond